As the clock has turned and we embark on a new year, we are excited to announce that heartbase is now certified in the ACC-NCDR Chest Pain – MI (formerly ACTION) Registry. Once again among the first vendors to certify in a major national registry, heartbase completed the extensive process on December 21, 2018, and are now prepared to roll out the update to any facility that currently participates in CP-MI.
The changes to the new registry version do not end with the name. A few notable changes that users should expect in CP-MI v3 include:
Similar to the CathPCI and ICD Registries, CP-MIv3 will incorporate six downloadable tables for the following data elements:post-procedure events, follow-up events, medications (home, arrival, procedure,and discharge), MV support devices, PCI indications, and Troponin Assay &POC
Addition of multiple providers for EmergencyDepartment and Attending Physicians
Ability to enter multiple episode events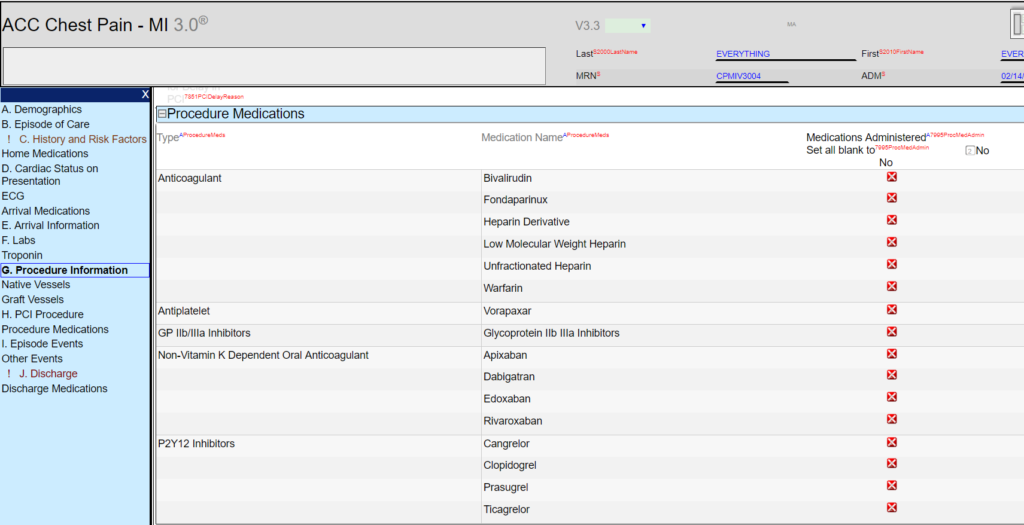 In the coming weeks, heartbase trainer Carmen Ernst will hold a special training class outlining the changes in v3, along with a review of the updated heartbase web-form. Heartbase customers will be provided with registration information via our newsletter.
If you are not currently a heartbase customer and would like to take a look at our new forms, please contact heartbase sales associate Alex Potanos.